Mad Theology: Mad Theology 101 →
madtheology: Mad Theology. You know, like Napoleon's mad nunchuck skills. Or mad as a hatter, as in Alice and the Mad Hatter. Sometimes mad is just crazy, as in stark-raving mad. Other times it's mad props. Like mad props to GENERAL Larry Platt for Pants on the Ground. And sometimes it's mad as in…
3 tags
Irresistible Bread
My favorite restaurant bread happens to be at Johnny Carino's. There's just something about fresh hot bread with olive oil and herb dipping sauce that's irresistible. There's even something better about it when you're having to wait for your three cheese tortellini. It fills this insatiable hunger gap and when you have to share your bread with a party of six or more,...
1 tag
Called to live out our resurrection
We're called to live out our resurrection but what does that mean? God is all about resurrection. God is the master of breathing life into dead things. God is the perfecter of making things new and giving us hope. When we've chosen to follow Jesus, God has brought us back to life by breathing newness into us. We're given new words to express our hope and through baptism, we...
3 tags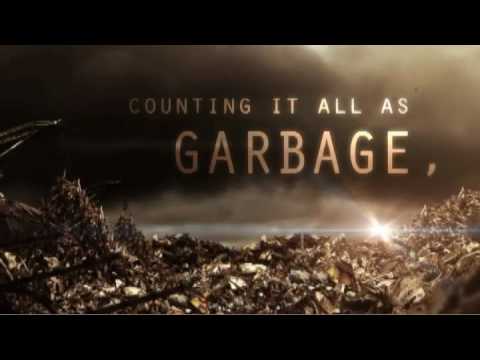 1 tag
Watch
Broken
1 tag
Watch
Take it on
1 tag
Watch
Blindness
5 tags
Calling vs Gifting
It's been a hard few weeks.  It's been an even harder few weeks for a family I know who lost one of their own. I've always heard it said that death brings things into perspective. It's a cliché that's more true than any of us would like it to be. For those of you who don't know me, I helped co-officiate a funeral of a former student of mine that I had ministered...
musikkidonmission asked: I LOVE your blog. End of story. Looking forward to walking this journey with our Lord with you through tumblr :) -Meg
1 tag
Watch
Self Destruct
2 tags
Watch
Four Hundred Years - God's word inspires
3 tags
009. Am I a person of humility and humbleness?
The topic that never stops coming up. See posts tagged under Humility, Humbleness.
1 tag
Watch
Hope Lights
3 tags
008. Am I a merciful person?
Forgiving someone is what happens when you don't make the person who wronged you pay up. Mercy is what happens when you don't make someone pay up for the wrongs they've committed against you. When I ask my self if I'm a merciful person, I have to ask myself if I'm willing to let things go. Some things obviously need confronted, but not everything. Someone once passed...
1 tag
"Love is like playing the piano. First you play by the rules. Then, you must..."
– Learned from Matt Miller
2 tags
Eulogy for Matt Miller
Matt was the sort of guy that needed three ministers in life. It was quite comical at times. I say this half jokingly but it's true! All three of us and many more loved him. I have stories about Matt that stretch from child car locks to diesel fuel. It's no secret that Matt was a free spirit of sorts and had his own ways about him. That's what made Matt into the Matt we all know and the Matt that...
1 tag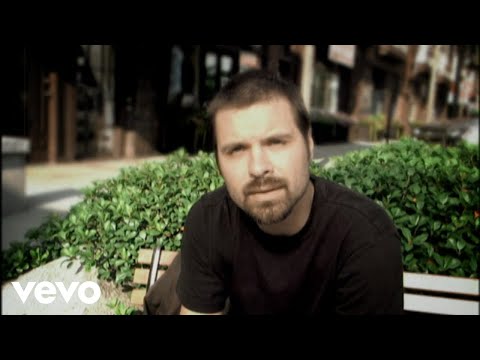 thomaschristianson asked: Hey - thanks for the follow. You have some interesting thoughts and I look forward to reading more. Also, I love how your background scrolls sideways as I scroll down. I've never seen that before. Really, really cool!
1 tag
Watch
Red Letters
4 tags
007. Am I a humble servant?
You're nothing more than dirt that God in his infinite mercy and grace decided to breathe life into. Sounds harsh but I'm being serious. Now that's a literal interpretation of Genesis but that aside where does the word humble come from? The word humble happens to come from the same word that human does and that word is humus. Humus is the organic compound of dirt, or if your a...
1 tag
"For the LORD your God is God of gods and Lord of lords, the great God, mighty..."
– Deuteronomy 10:17-19
4 tags
006. Am I a hospitable person?
Strangers scare me. The idea of being hospitable to a stranger scares me even more. What if they decide to assault me or something? What if they decide to take advantage of my kindness? These fears are rooted in a lack of love because perfect love drives out all fear. Hospitality is the act of offering warmth to someone. Hospitality is about meeting needs and offering kindness. Being cordial is...
2 tags
"Rank is given you to enable you to better serve those above and below you. It is..."
– General Bruce C. Clarke, USA, Ret
2 tags
005. Am I a good servant?
Have you ever become frustrated with the waiter who messed your order up? When we show up to restaurants we expect to be served. What if we flipped that mentality on it's head. What if when we showed up to a restaurant we expected ourselves to serve the waiter/waitress instead? But that's not how it's supposed to be right? Being a servant isn't about position or title....
1 tag
"Search me, know me, and test my heart. That's a scary prayer but one..."
– The Psalms
4 tags
What it means to be a man
There's a lot of buzz on the internet in Christian circles about what it means to be man. I'm not going to get into any specifics but let me say this first: It has nothing to do with machismo.  Machismo is the spanish word that means prominently exhibited or excessive masculinity. If you are flaunting your manhood you're probably not a real man. Think of it in terms of...
1 tag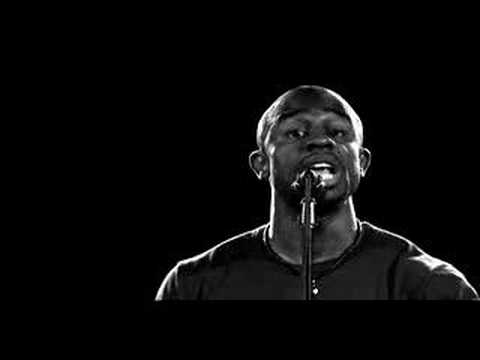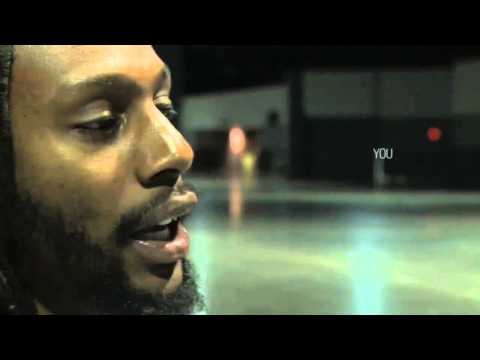 2 tags
004. Am I a gentle person?
Gentleness gets things done. This one is hard for men. It's hard for me. In a world full of noise and distration, I often feel like I have to shout to make things happen.  Sometimes I'll even get a tone with others as if that will motivate them into action, which is an issue for another day.  It's easy to think that being aggressive about something will cause it to happen because...
2 tags
003. Am I a forgiving person?
Forgiving others means not making them pay for what they've done to you. That's an image that has settled in my mind since attending the Poets, Prophets, Preachers conference a few years ago. If you wont forgive others until they've apologized to you, then you're exercising selfishness.  How much weight does forgiveness really carry when viewed through that lens....
3 tags
002. Am I a disciple by keeping the teachings of...
I have a lot of friends frustrated with Christians around them.  I admit I'm growing frustrated too but more than anything I'm growing frustrated with myself.  Following Jesus isn't easy and it will cost you everything.  I don't know that following Jesus has really cost me that much and that sort of scares me.   When you keep the teachings of Jesus you've got to die...
1 tag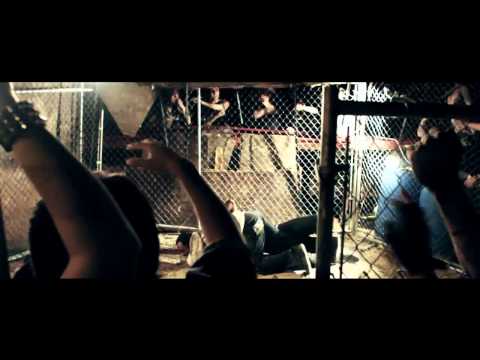 4 tags
2011
What a year! Things keep getting better and I don't know how to contain myself. These are some of my favorite and life-changing moments. To my wife Shannon, there was moment after moment but California takes them all.  What a beautiful place. I won't forget our first plane ride together or the moment we saw our first Redwoods.  Thanks for showing me what it looks like to shepherd...
5 tags
001. Am I a child of God?
Am I a child of God? How could the King of Kings and the Lord of Lords call me son? What merit is there to my life that God would consider me worthy of his family? I am not a part of his bloodline. I am not good enough. I am not extravagant or anything special. I tend to mess a lot of things up. There is nothing about me that makes me worthy of adoption. But then I remember, I have been covered in...
3 tags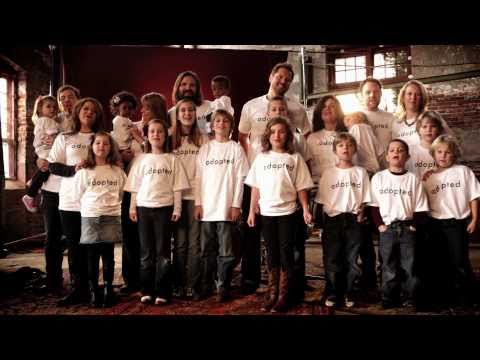 1 tag
Free Evernote for Life! →
Checkout Evernote.
1 tag
Ten Ways To Love
1. Listen without interrupting. (Proverbs 18) 2. Speak without accusing. (James 1:19) 3. Give without sparing. (Proverbs 21:26) 4. Pray without ceasing. (Colossians 1:9) 5. Answer without arguing. (Proverbs 17:1) 6. Share without pretending. (Ephesians 4:15) 7. Enjoy without complaint. (Philippians 2:14) 8. Trust without wavering. (Corinthians 13:7) 9. Forgive without punishing....
2 tags
"Immanuel, God is with us! He sent Jesus to dwell among us, the Holy Spirit to..."
– Thoughts this Christmas Eve
5 tags
746 Questions
Some people hate being asked questions. Personally I love them.  There has been one big question on my mind and heart since the middle of this year. What does it look like to follow Jesus better? A couple of weeks ago, I decided to read the Gospels and ask myself a question every time I ran into an idea or concept that would help me follow Jesus better.  I've posted my list below. I...
2 tags
"The LORD your God is with you, the Mighty Warrior who saves. He will take..."
– Zephaniah 3:17
4 tags
Love your enemies, criticize your wife
Shannon is probably wondering what in the world I'm thinking as she reads this title on Facebook or Twitter. Let me say up front, don't criticize your wife because it makes life much easier (and safer to sleep). Let's get to the real issue at hand with that out of the way… I interact with a lot of people online and from coast to coast I've seen a trend where...
2 tags
Becoming more like Jesus
There is no doubt we are called to become more like Jesus every day.  I've been creating a ministry wiki where I can flesh my thoughts out. One of the first things I felt compelled to do was to go through the Gospels and ask simple questions every time I ran into something that I thought would help me become more like Jesus. I ended up with 724 unique questions and I've started...
2 tags
1 tag
As you go, make disciples
We've been discussing ekklesia in our discipleship huddle for the last couple of weeks.  Yesterday, Adaryll mentioned how the first part of Matthew 28:19 would better be translated as you go, make disciples.  This really changed the way that I've understood what most call the great commission: Therefore go and make disciples of all nations, baptizing them in the name of the Father...
2 tags
The hand of God
The Hand of God, its big enough. Gods hand is big enough to hold us from the flame. His hand is big enough to block the attacks Satan throws at us and His hand is big enough to cover us with an endless grace. Gods hands spin the world into motion, form us from the clay and from Gods hands a creative work has begun. The prophet Isaiah gives us these words. Who has measured the waters in the hollow...
2 tags
A shouldered cross
A shouldered cross is the fullness of extreme humility and fierce resolve. Its indicative of someone who understands sacrifice as worship and love as laying down your life for your friends. Those who shoulder their cross understand the importance of worshipping God and the cruciality of loving people. We are called to deny ourselves and shoulder our cross if we want to follow Jesus. This kind of...
2 tags
My life this next year
One thing I really want to get my head wrapped around this next year is how I would describe discipleship to someone. This would help me be a better disciple and discipler. My dad and I had a conversation the other night about what discipleship is and this is where I've landed for now: Discipleship is the process of becoming more like Jesus. I would add that it cannot fully happen outside of...
2 tags
An encounter with Lowry
On my way to Penn Station yesterday, I passed up a homeless gentleman who was pushing a grocery cart along the side of the road. As I passed him up, he bent over to pick up something and then sat down. I went on to Penn Station and got some food and then stopped by the bank on the way back intending to give Mr. Lowery some money to help him out. Little did I know that he would give me more than I...